Tax Preparation Service & Quickbooks Help for individuals and businesses.
Serving the Twin Cities and Western Wisconsin
For over 20 years, Denise has been a trusted accounting and tax preparer service professional. Denise specializes in working with small businesses, and personal tax preparation service. Her focus is on "What do you need?" Denise works with clients on a monthly / quarterly / annual basis, depending on your needs, at your business or home. Denise is happy to work with you in your business, even if you prefer to continue with your current tax preparer service accountant.
NEW HUDSON, WI LOCATION!
New location is north of 94 on Highway 12 (in the Hudson Financial Center, next to the BP Freedom Value gas station) in the building that also has Hartman Homes & First National Bank.
Here is the new location address and map.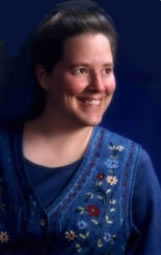 Tax preparation service including:
Personal Income Tax Return
Sole Proprietor Schedule C LLC
S Corp Tax Return
LLC Tax Return
Multi-state tax preparation (specializing in WI & MN returns)
Quickbooks consulting, set up & training for you and/or your staff
New Business startup forms (Tax ID number, LLC and S Corp tax returns and elections, etc.)
Payroll Taxes
W-2s & 1099 preparation